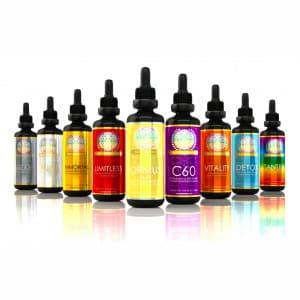 With every bottle of Now Alchemy you purchase, you are not only investing in yourself, you are also investing in a world that supports biodynamic, organic, conscious, high vibrational wellness supplements made with integrity from seed to bottle.
Now Alchemy is the relationship between consciousness and matter, and that is why all of their elixirs are made with pure intention, and an awareness of not only how substances nourish the body, but also how the intention and energies of those substances nourish the spirit and soul as well.
None of their elixirs are suspended in alcohol, and they are all liposomal, nano-enhanced or micellized depending on the ingredient to maximize absorption and efficacy. While other companies use chemicals to achieve these phases, their founder has spent years developing ways to achieve all of these states completely naturally, so everything in these bottles are amazing for you!