NOW ON SATURDAY MORNINGS!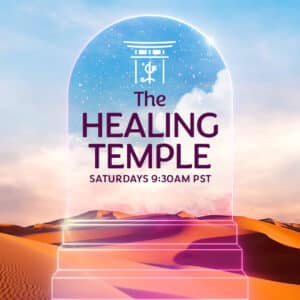 I've created THE HEALING TEMPLE because people all over the world want and need healing, but don't have access to those healers, or can't afford them.
THE HEALING TEMPLE is a collective space for people to come together every Saturday for 45 minutes. Participants are opening a wellspring of abilities--alleviating stress and brain fog, where the mind becomes more optimized and performance based, and where you learn to utilize energy to 'up-level' your consciousness.
Every Saturday  |  9:30am PST  |  45 minutes  | $10
Please download/print/take a photo/draw the quinterium symbol below and have it next to you during the Healing Temple.
JOIN US SATURDAY | DECEMBER 5TH
Click the Register button below to Join!
*SPACE IS LIMITED*
For those encountering registration issues, message [email protected]
To find correct time in your time zone, please refer to the countdown clock above
How to Prepare:
Before we start, have your quinterium symbol next to you and say, "activate the quinterium for healing my physical, mental and spiritual body"
Make sure you have tissue and something to spit in (you may spit or cough up stuff when releasing toxins and negative energies)
Please do not have any alcohol or substances in your body while taking part in The Healing Temple
Wear flowing clothing. No tight pants, no belts and no watches
After the Healing Temple:
No meat or alcohol for three days (this is meant to keep your body clear and open for the healing/releasing that may follow)
THE HEALING TEMPLE past recordings can be found here, through The Shaman School.
Click below to purchase any The Healing Temple past sessions, for an unlimited amount of views.
All sessions of The Healing Temple are hosted by Shaman Durek.
Themes include "Healing from Past Relationships", "Increase Intuition", and many more...