SPIRITUAL GUIDE & GIFTED HEALER
A spiritual guide and gifted healer, Shaman Durek acts as a mediator or 'bridge' between the spiritual and physical planes, applies ancient spiritual wisdom, coupled with decades of devoted study and practice, to help bring success, happiness and healing into people's lives.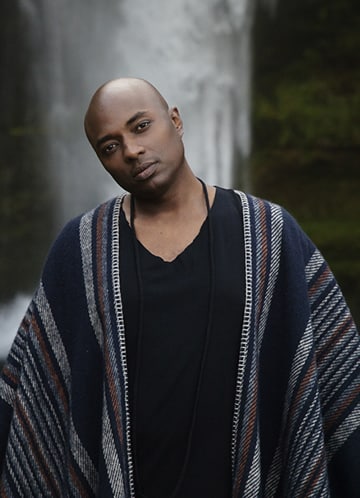 A 6th generation Shaman, Shaman Durek is an evolutionary innovator, spirit hacker, women's empowerment leader and a visionary for the New Age. Durek has devoted decades to the study and practice of becoming a thought leader and spiritual enthusiast for people all over the world. Today, Durek teaches and conducts private sessions with a diverse clientele all over the world—from the Princess of Norway to iconic health leaders.
A gifted guest speaker and inspirational teacher, Durek's teachings have impacted thousands of people from all walks of life including diverse public figures, CEO's and professionals, children, international clientele, Hollywood celebrities and insiders, mental health experts, and more. H Edition calls him "Shaman of Our Times" - applying ancient wisdom to our modern problems.
Durek's dedication is in seeing people consciously living their lives more authentically and realizing happiness is attainable in this life by putting the power back in people's hands. Durek has been profiled in LA Confidential, Mindbodygreen, Dust Magazine, Thrive Global, Yogi Times, and featured on major health and wellness podcasts Bulletproof Radio, The Skinny Confidential, Balanced Blonde, and That's So Retrograde. He was a featured guest as the first Shaman ever on CBS The Doctors.