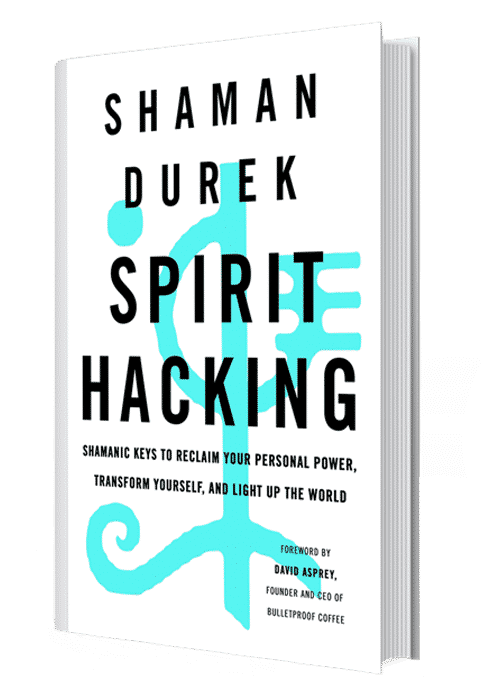 SPIRIT HACKING : The #1 Best Selling book by Shaman Durek.
Available now from these great retailers:
About Spirit Hacking by Shaman Durek
Shaman Durek's #1 Best-Selling book, SPIRIT HACKING: Shamanic Keys to Reclaim Your Personal Power, Transform Yourself, and Light Up the World, reveals the life-altering wisdom and powerful techniques that have made him a close spiritual adviser to celebrities like Nina Dobrev as well as innovative executives like Bulletproof Coffee founder Dave Asprey.
Sharing the rich legacy of ancient wisdom in a modern context, Shaman Durek offers readers spirit hacks to help banish fear and darkness in favor of light, positivity, and strength.
Shaman Durek delivers straightforward tools and techniques from a timeless Shamanic tradition. He understands every journey is messy and belongs distinctly to the individual. His bold and sometimes controversial wisdom shakes loose our assumptions about ourselves and the very world around us.
SPIRIT HACKING shatters readers' complacency, providing tools to navigate the tumultuous times in which we find ourselves.
By incorporating these spirit hacks into our lives, we can emerge from this period happier, lighter, and more vibrant than ever before.