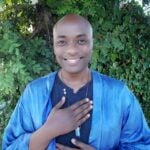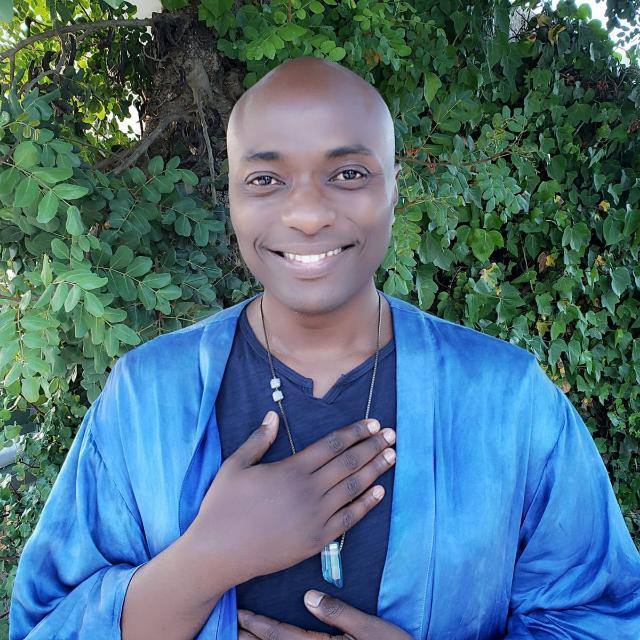 "As we navigate through this pandemic that has provided us an opportunity to look inward and seek self growth, I am excited to share my shamanic tips and tricks with you all so that we can continue to be our most LIT selves and stay healthy and strong!"
"30 Days Strong is a program I wanted to create for people so they could step in and easily experiment with Shamanic knowledge and techniques. All that I share in this program has been passed down through different cultures and experiences I've explored. Taking the 30 Days Strong program allows you to take a step toward loving yourself in a bigger, more expansive and enhancing way."
"This program I'm sharing with the tribe – you – will help you remember how to witness and deepen connection with your power. During this time, it's important for you to remember that you are a leader of legacy born for greatness in your own, unique way."
"30 Days Strong guides you to remember the power in your hands. It will show you how to optimize your life in the most beautiful way through reminding you how truly amazing you are."
"All of the 30 days will be here to be viewed at any time, free for everyone."
"I can't wait to see you all, I love you."
– Shaman Durek



30 Days Strong : Day by Day
This Day of 30 Days Strong is about going back to the times you want to remember as a tool.
This is a key element in helping you to remember times of success, excitement, love and more, so you can use the frequencies in those memories in your present experience.
Your Heart is the indigenous and ancient tribe's main value center for communicating. 
Watch now for techniques and wisdom.
Day 3 : Wanderlust IG Takeover
How are you choosing to be today?
This is the time where you can no longer say, "Am I a healer?", "Am I a leader?", "Am I on the right path?". This is the time to claim the throne of truth for yourself, where you know who you are.
You and your life are a gift to all of us, so why be small? Why shrink? This is the time to see you and be you, and I am here to honor all of you.
Day 4 : Shamanic Movement to Increase Power
Optimize your body with these Shamanic movements which improve its function and your ability to heal yourself.
You will feel incredible after performing what we call a 'Shamanic Passage'. If you saw the Netflix show "The OA", this technique is in the same family of tools to what the characters on the show use to perform a resurrection. 
This set of Shamanic Movements opens up energies from different sources and is very powerful.
Day 5 : Connecting into Energy
Learn how to connect with frequency medicine codes and universe to create change in your life. 
Shaman Durek will share how you bring these codes into your body for your own personal healing and well-being.
Day 6 : Full Moon Preparations
Learn how to increase your magnetic energy to have more motivation, more grounded-ness and a greater ability to manifest.
Shaman Durek will show you how to prepare for the full moon by creating moon water which helps with cleansing and moving emotions. You will also be shown how to honor the moon.
Day 7 : Shamanic Push Training
Learn how to become a functional empath utilizing the empathic powers of pushing energy into a room. 
You will be shown how to change the frequency inside a room and transform spaces often described as "heavy" to be more welcoming.
Day 8 : Mother Tree Grounding
In Day 8, you will learn how to connect with the Mother Tree.
Mother Tree Grounding is an instantly potent grounding technique to get you in your body. You will learn how to manipulate your energy to hold strong with the Mother Tree.
Day 9 : Throat Opening Meditation
In this 9th Day of 30 Days Strong, we will open the throat using the tones that resonate with the heart chakra. 
Opening the throat energy allows us to connect to one another more powerfully and communicate more expressively and authentically.
Day 10 : Connecting to Off-World Beings via 5D
Shaman Durek will show you how to work with off-world beings to gain powerful healing and light energy in and outside of your body.
This session in 30 Days Strong will share techniques which assist you and others around you, and increase your healing abilities.
Learning how to have gratitude for things we would usually not be grateful for increases our wisdom, and gives us the ability to perceive more of our light in our world.
Gratitude is a powerful frequency and can be used for healing our challenges in a profound way. 
Watch the video and find out how to do this.
Learn how to connect with the water spirits and create healing using water to absorb negativity.
Use Water Healing to assist in shifting a great deal of heaviness or stagnation.
Water healing is a powerful cleansing element and healing tool we can all access.
Day 13 : Shamanic Manifestation
The techniques shared in Shamanic Manifestation will require using your tools to communicate with the spirits in a mirrored form. You will also learn how to use symbols and the activate the power of your voice. 
By the end of Day 13, you'll know how to speak into existence, how to communicate and operate in your field of power, and you will possess a greater ability to manifest your desires.
Day 14 : Invoke the Spiritual Elders
In Day 14, we will invoke the spiritual elders using a special symbol and formula shared by Shaman Durek. 
We will also communicate with our ancestors to assist in healing that which we most need.
Day 15 : Shamanic Head Illumination
The techniques shared in Shamanic Head Illumination will show you where growth is needed in your life. 
Shaman Durek will also share how these techniques can guide you as to what's happening in your body and system.
Day 16 : Shamanic Trance Illumination
Going in to trance is one of Shamanism's fundamental skills. 
On Day 16 of 30 Days Strong, Shaman Durek shares this super-simple technique unlocks access to so many powerful shamanic tools.
Watch the video and try it for yourself.
Day 17 : Shamanic Bowl Activation
Shamanic Bowl Activation is when we work with the water spirits with one particular technique for healing.
In Day 17 of 30 Days Strong, Shaman Durek will show you how to prepare a water bowl to bring healing into your body. With this ritualistic skill, you will be able to pull out toxins from your body and system, your family, your friends, animal friends and even your house.
Shamanic Prayer is an incredible tool for shaping our realities. 
Learn the correct way of praying where you're not begging with alignment to change against its nature.
Instead, Shaman Durek will show you how to connect with the divine wisdom of true manifestation through prayer.
Day 19 : Meditate to Levitate
On Day 19, Shaman Durek hosts a guided meditation which helps you to magnify the light within you, in turn increasing your energy and healing exponentially.
Day 20 : Communicating to Dark and Light
There is a way to communicate light and dark that can help us comprehend deeper knowledge for our evolution.
Most speak of the dark as a representation of evil, which is a misconception designed to keep us from evolving. 
Shaman Durek teaches more in this video about this fundamentally important concept in shamanic healing.
Day 21 of 30 Days Strong centers around plant healing, and a lesser known type of energy called 'Jera energy'. 
Jera energy is the energy that created the flower of life. Jera energy is a powerful tool to help heal women, plants, nature, animals and all connected most deeply through resonance with the Earth mother.
Day 22 : Relationships with Spirit Guides
Building a relationship with our spirit guides enhances our lives beyond what we initially think is possible. Through feeling, hearing or knowing their guidance, we can make better decisions to navigate our lives.
In this video, Shaman Durek shows us how to connect with and develop a relationship with our spirit guides.
Day 23 : Relationships with Stones & Crystals
Stones and crystals are such wonderful allies and this Day 23 of 30 Days Strong shows us how we can deepen our connections with them and connect with them for deeper healing and wisdom in ourselves.
Day 24 : Build Your Animal Totem
Animal spirits teach us so much about the nature of our being and carry valuable messages and wisdom. They can also show up as protectors and guides for us in the spirit and dream realms.
In this day 24 of 30 Days Strong, Shaman Durek will guide you to find your animal spirits. You will then learn how to build a totem made from 4 animal spirits, tied to 4 corresponding elements of your choosing.
Day 25 : Connect to the Wind Spirits
Learn the motions and symbols for connecting with the Wind Spirits. You'll also be taught Shaman Durek's technique for gauging and controlling intensity when working with energy and the spirits.
Day 26 : Understanding Your Shadow
The shadow is critical to our development and an ally often wrongly demonized. 
In Day 26 of 30 Days Strong, Shaman Durek shows us how to befriend and talk to our Shadow for insight and guidance toward bettering our life choices.
Day 27 : Your Strongest Power and Element
We all have our strengths and elements we connect with most easily. Shaman Durek shares how we can discover our deepest connections.
Day 28 : Awakening Your Wise One Within
Shaman Durek discusses wisdom and how we can access our wisest guidance within us. Wisdom is a passageway to another dimension of thought.
Day 29 : Capturing Your Fear
Fear needs expansion to consume you; therefore we must observe it to learn its message and disarm its power. When we do, the door opens to allow us to fully step into the truth of who we are.
This is the message and practice around Day 29 of 30 Days Strong.
Day 30 : Spirit of Electricity Body Supercharge!
In the final day of 30 Days Strong, Shaman Durek shares guidance in how we can call upon the spirit of electricity for supercharging the body to feel energized and empowered.
You will also learn how to create a sorrow stone for healing and empowerment.
Subscribe to Shaman Durek's Youtube Channel
Click now to subscribe and experience more exclusive LIT video content from Shaman Durek.