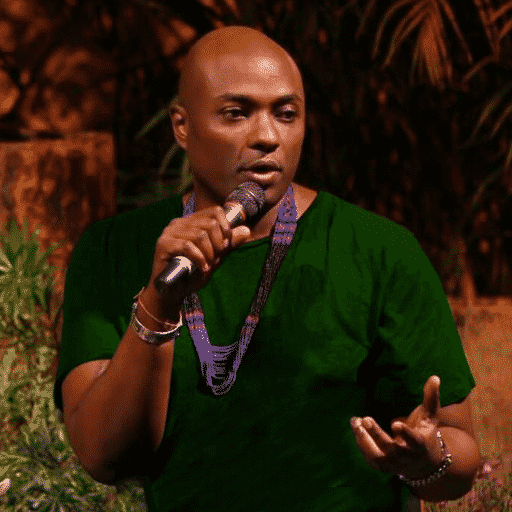 Shamanic Wisdom for everyone
Shaman Durek is a 6th Generation Shaman born into African traditions (Yoruba, Mende). He studied within his family before traveling the world to increase his learnings through experiences and wisdom teachers.
As a practitioner, he's explored countless modalities and experiences that led him to gain the level of mastery that's allowed him to serve high level governmental agencies, world leaders, pioneers across industry and others bringing change in our world today.
His experiences are vast and run deep, and his stories and wisdom are both inspiring, transformative and educational.
Shaman Durek has spoken at numerous events including Bulletproof's Biohacking Conference, Attune, Upgrade Labs, Revitalize, Global HR Summit & Exhibition 2021, Conscious Life Expo, Rythmia, The Biohacking Conference, and the Omega Institute.
You can also view his Television appearances on The Doctors and various other shows at this link.