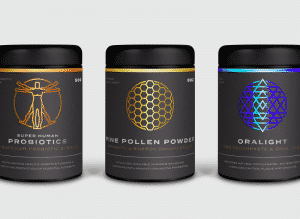 Elemental Wizdom formulates wellness products with ONLY the purest bioavailable ingredients in order to deliver nature's essentials with ZERO preservatives, artificial colors, flavors, sugars, gluten, yeast, soy, dairy or casein. They are exactly what the label says; nothing more, nothing less. Our overhead is intentionally low so that we can allocate capital to the acquisition of the purest ingredients and only the best formulations.
Elemental Wizdom believes that we are, as in, our Consciousness, a culmination of the collective organisms that we support the existence of. Therefore, it is crucial to our evolution, that we support the lives of all the beneficial microorganisms that support our Optimal health. In order for any of us to Thrive, we must be Vital and the Integrity of the collective within us must all be working together for the same cause.
Use code "SHAMANDUREK" for 15% off your purchase.