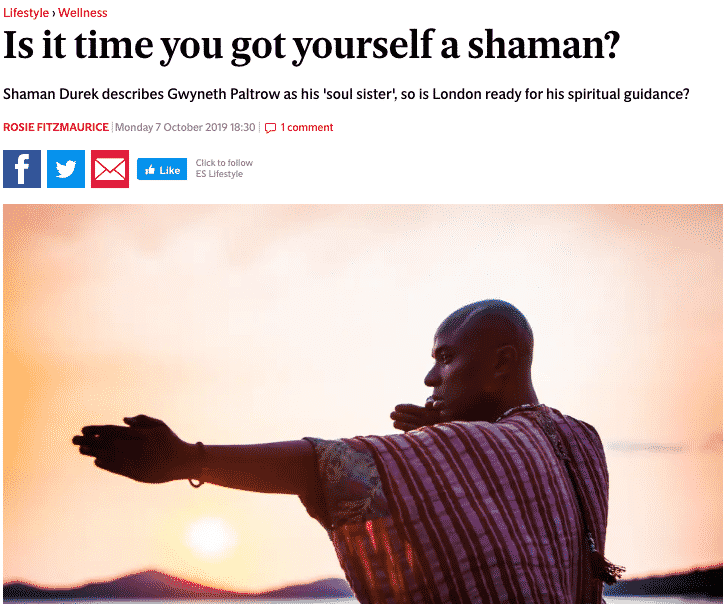 "IS IT TIME YOU GOT YOURSELF A SHAMAN", by Rosie Fitzmaurice, Article published Oct 7, 2019.
The UK's Evening Standard sent Rosie Fitzmaurice to attend a session with Shaman Durek. She had a bit to say about her first shamanic experience, including a discovery about her Spirit Animal…
Check out the full story here.