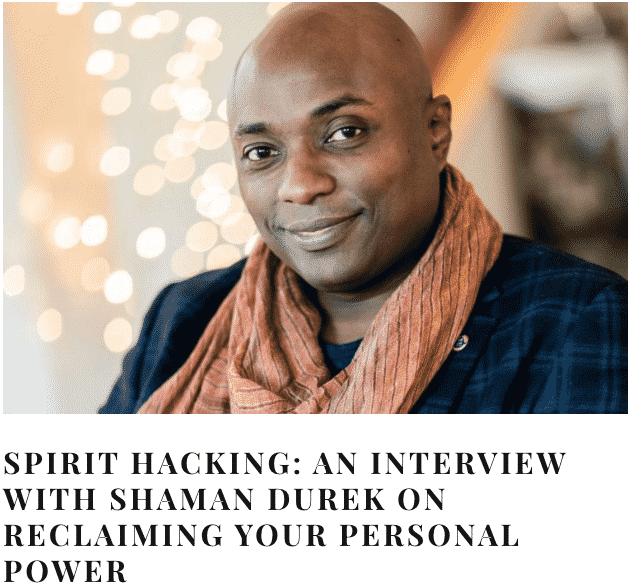 "SPIRIT HACKING: AN INTERVIEW WITH SHAMAN DUREK ON RECLAIMING YOUR PERSONAL POWER", By Tara Good – Article published 23 March, 2020
The following article with HOLR Online explored Shaman Durek's book as a gateway to a conversation about a number of topics.
These topics included balancing the masculine and feminine polarities, the Blackout, the myth of "being alone", and some touchstones on the roots on shamanism and shamanic practices. This discussion largely revolves around how Durek wants his book Spirit Hacking to empower people.
Check out the full article, here.
Click here to purchase your copy of Spirit Hacking.