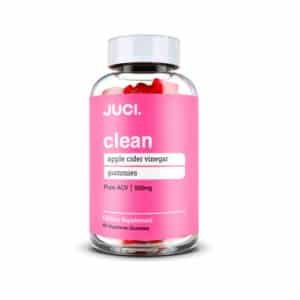 A TASTY CAREFREE WAY TO ENJOY THE BENEFITS OF APPLE CIDER VINEGAR!
Finally all the great benefits of apple cider vinegar in a gummy. Apple Cider Vinegar Gummies provide a quick convenient way to take the precise amount of vinegar you need on a daily basis.
ACV in liquid, beverage form has a nasty taste and apple cider vinegar capsules, powders, and pills can cause acid reflux. Our powerful ACV supplement supports your health, tastes good, and goes down easy!