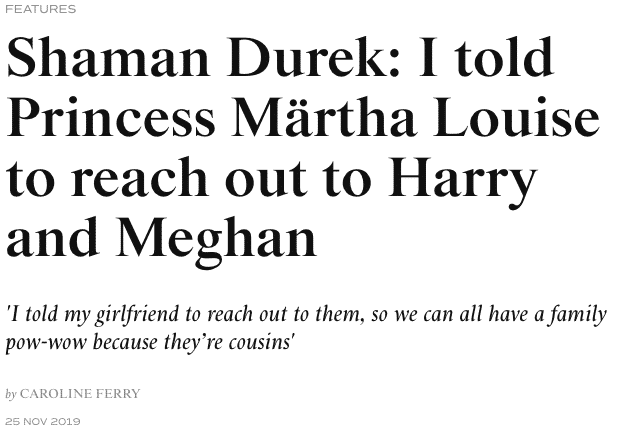 "SHAMAN DUREK : I TOLD PRINCESS MÄRTHA LOUISE TO REACH OUT TO HARRY AND MEGHAN", By Caroline Ferry, Article Published on Nov 25, 2019
In this piece, Tatler Magazine's Caroline Ferry spoke to Durek briefly about his relationship with Princess Märtha Louise of Norway, the challenges he dealt with regarding media attention and how that related to stresses the Duke and Duchess of Sussex were dealing with at the time. Caroline then experienced a session with Shaman Durek, distinguishing his spirit shaman alignment from the typically expected plant medicine shamans.
You can read the full story, right here.