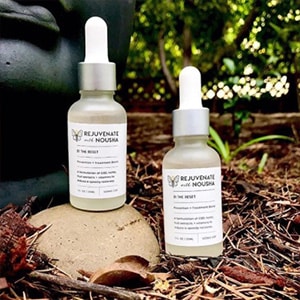 THE RESET is a phenomenal new CBD skincare oil. Personally created by Aesthetic Rejuvenation Artist and Reiki Master Nousha Salimi (RN), the unique combination of high-quality CBD, herbs and botanicals in THE RESET helps minimize pores, combat inflammation, reduce redness and decrease fine lines and wrinkles.
Natural anti-inflammatory ingredients like bromelian, arnica and lemon balm that are perfect for pre-treatment prep and post-treatment recovery to help decrease redness and swelling.
Each bottle is blessed and charged with Reiki healing from Nousha.