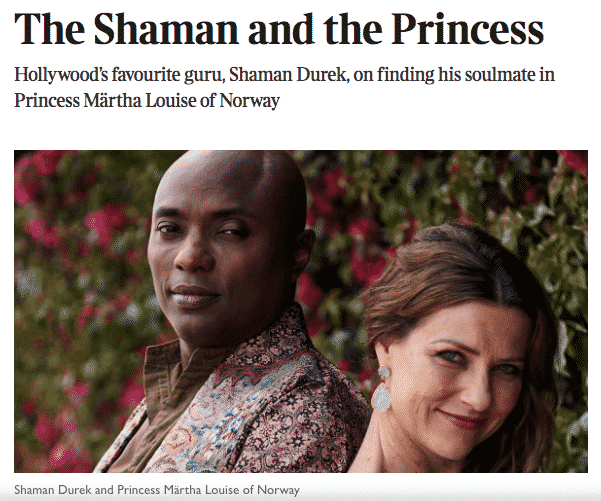 "THE SHAMAN AND THE PRINCESS", By Eve Barlow, Article Published July 29, 2019.
In this piece with The Times UK, Shaman Durek discusses his relationship with Princess Märtha Louise of Norway, his Shamanic wisdom, and adjusting to new life.
Check out the full July article here.*
*Registration or subscription may be required.