When Karen Elson and Jack White got married in a canoe floating down the Amazon River and a shaman was their officiant, the ceremony seemed appropriately eccentric for the rock 'n' roll couple. As if the far-flung setting wasn't otherworldly enough, the sanctification of their marriage by a medicine man only made the scene even more surreal.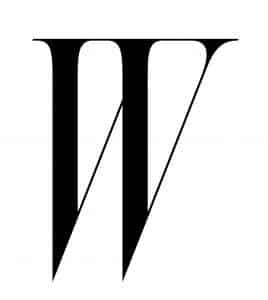 That was back in 2005. These days, you'll find shamans not just in the rainforests of Peru, but in airy, light-filled Soho studios, at hotel spa houses, outside your front door—even on Skype. Indeed, spiritual healing and its practitioners are becoming more mainstream, which of course raises the metaphorical eyebrow: what's all this mumbo jumbo about?
Various cultures around the globe have their own unique forms and terms for shamanism, from Native Americans to the Norse. And while the word 'shaman' itself derives from an ancient Asian Tungusic language, it's become an all-around designation for someone whose intuitive vibes are turned up a little higher than the rest of ours, and practices with that ability.
Mystics, healers, spiritual guides…whatever the label, scores of influencers, power execs, Hollywood fixtures, and other A-listers seem to rely on the guidance of one nowadays. A shaman is the life coach—slash—therapist of the new New Age—or as colleen McCann calls these times, "Ancient Future." McMann, a humorous and animated 37-year-old who happens to be Goop's "house shaman", is a former fashion stylist.
She came out of the mysics' closet, so to speak, when her sixth sense kicked into high gear sometime in her early 30's. "I started hearing voices, there were ghosts in my bedroom" she claimed. "I'd walk into a crowded restaurant, and anyone I'd zero in on, I'd hear and feel stuff. I felt like I couldn't go out in public."
After years of training in various modalities, McCann has cultivated a happy medium—pun intended—for combining her past work in fashion with what she considers her spiritual calling. In addition to traveling between New York and L.A. to practice shamanic healing rituals, crystal readings, and workshops, she also offers "closet cleansing" sessions.
"The closet is a conduit to the soul, and a tangible vehicle for healthy spiritual change," she explained. "We can look at what colors and silhouettes are best for your body type and complexion, and also address what your energetic power color is, and what items make you radiant."
With McCann's guidance, you might end up tossing those bandage dresses you keep hoping will play up your sexy side, as you accept you're really all about "La Vie Bohème" (think Ulla Johnson, not Herve Leger). And that ex-boyfriend's t-shirt you've been holding onto? Sure, it may be perfectly worn-in, but it could also be the source of some negative juju. "Let's bring tranquility and balance to your energetic and physical body, as well as your wardrobe, personal space, career and relationships by getting rid of what no longer serves inside or out," McCann said.
There's also the spiritual healer who goes by Shaman Durek, who began his training at 11 and has been practicing on others since he was 15. Today he works with a roster of high-profile clients including chief executives, members of royal families, entertainers and creatives, and perhaps most visibly Gwyneth Paltrow. (See a common thread here?)
Shaman Durek claims there's no such thing as a typical session, as it always depends on the client, and indeed, the services on his website vary from general shamanic healing to soul retrievals and home-clearing ceremonies—all of which he travels the world to practice (and he Skypes, too). Thanks in part to his influential supporters and global reach, he's become one of the most high profile individuals in his field at building a prominent brand for himself. Approaching his work from a business standpoint (ie., charging set prices) wasn't an easy evolution, though.
"I could barely afford my lifestyle. In my life, I was always helping people, but I wasn't able to take a break and go lay on the beach. I didn't have the money to do that," he said.
Meanwhile, Deborah Hanekamp, who goes by Mama Medicine, has been practicing as a spiritual healer for the last 13 years, but only established legit fees for her medicine reading sessions four years ago ($225). It took relating her profession to conventional medicine to reinforce that sense of worth.
"Ok, I have studied as much as a doctor has for my work, but there's no degree for it. But I can charge this amount, and feel like it's not too much asking for this kind of thing," she said.
In her airy, sunlit studio in New York's Soho neighborhood, Hanekamp's typical 75-minute sessions comprise a face-to-face aura reading, followed by a cleansing ceremony: a multi-sensory fusion of sounds, chanting, incenses, and crystals, while you recline on a table, eyes covered. Afterwards, Hanekamp sends you home with some "spiritual homework," and your own prescription for a healing bath soak.
Of course the trendiness of shamanism comes with its own baggage too, namely a lot of bunk and misconceptions. "I tell people I'm a shaman, and they ask me when my next ayahuasca ceremony is," said McCann, adding, "I am not an ayahuascera, I'm not trained, I do not feel called to it. That is not my bag, but I will send you to someone that I trust that does it…but it's their first thought."
Ayahuasca doesn't exist in Shaman Durek's bag of tricks, either. "If you're with a shaman who is real, you're going to feel something in your body, without any kind of medicine. That shaman will be able to shock your system with electricity, they'll be able to get spirits to touch you. But if you're with a shaman who is not really a shaman, it's more like a spa day," he said.
Although that's an option, too. At the Faena Hotel in Miami Beach, its Tierra Santa Healing House collaborated with Carlos Gomez, a Mexico-based shaman, to incorporate aspects of his healing and cleansing rituals into its menu of services. The Tree of Life Vibrations treatment, for example, is a fusion of massage, sound, and "good vibes," as singing bowls of various sizes are positioned at different points on the body. The resulting reverberations have a peculiar, yet powerfully relaxing effect. There's also the popular "copaleada" cleansing ritual, an all-around pre-treatment primer which, along with more sound and vibration elements, uses copal incense to alleviate blocked energies.
A few hours at a spa may not be enough to "shock the system" or spark one's journey towards deeper spiritual healing, but you'll very likely float out the door with a rejuvenated, calmer sense of well being. And who doesn't need that these days?
"Things are shifting in every way, shape, and form: socially, economically, politically, globally, technologically. How things have been going, and where we are now—it's just not working anymore," said McCann, offering her own rationale for why spiritual healing practices have been on the rise.
She doesn't call out any one event in particular, but let's consider the whiplash of last year's election alone; it doesn't take a mystic to declare that these are strange times, for sure.
"People are looking for more, and some of these shamanic practices are bringing people focus, healing, and answers." In that case, hopefully there's enough good vibes to go around.
by Laura Neilson