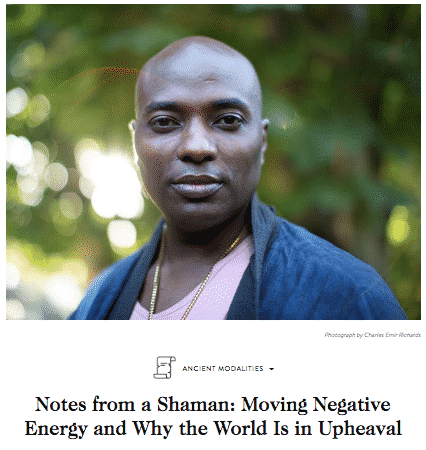 "NOTES FROM A SHAMAN, MOVING NEGATIVE ENERGY AND WHY THE WORLD IS IN UPHEAVAL" by Goop and Shaman Durek.
Goop invited Shaman Durek to take part in a Q+A. In this piece, he was asked "What does it mean to be a Shaman" and how does someone become a Shaman? Durek also shared how he works with clients, and what energies he works with.
You can read the full piece, right here.